One may very quickly get into a routine in the kitchen. I have some suggestions for you before you go on with your routine.
You want to go on your next culinary masterpiece and do not want to get into a funk because you're tired of cooking the same old things.
Thankfully, in life, we are able to make different changes that can have a positive impact on our lives. These simple changes can make a large difference and can help us to ensure that we are at the right quality of life.
But what kind of adjustments can we make when it comes to your kitchen routine? What kind of tips will help to make our lives a bit easier or better?
These little adjustments to your typical cooking process will provide significant health, convenience, and taste benefits.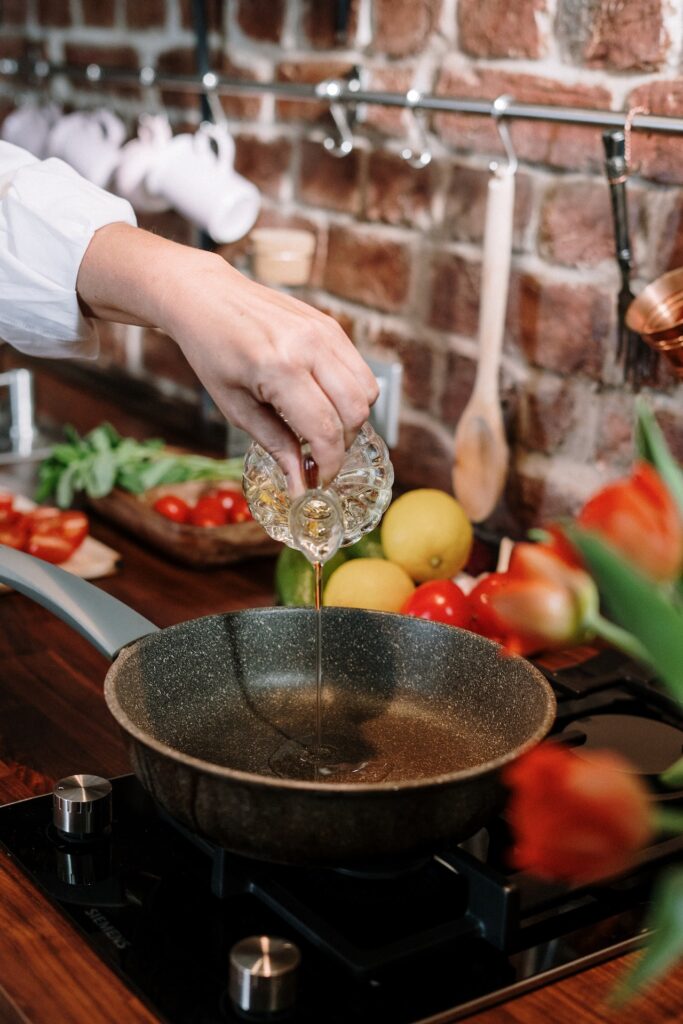 Keep Recipes on Your Phone or Tablet
You should save your recipes digitally to easily access them on your mobile device while in the kitchen. This is an excellent method to keep track of recipes. It helps you to keep track of your recipes and enables you to quickly go through these as your cooking for the best results.
Make Sure Your Knife Is Sharp
Investing in a quality chef's knife is the first step toward becoming a competent home cook if you don't already own one. Cutting up materials with a dull knife makes everything more challenging than it has to be.
Let the meat sit for a few minutes before slicing or serving
Meat should be removed from the oven or grill 5-10 degrees below the desired doneness since it will continue to cook for a few minutes after being removed.
Ready your freezer food supply
Get some frozen fresh vegetables and seafood from the store, such as peas, corn, spinach, and broccoli. Freeze fresh seafood and meats in bulk if you can access a dependable fresh fish source or butcher.
Prepare freezer-safe bags and containers
Now that you have prepared some food ahead of time, you're wondering how best to preserve it until you're ready to eat it. Make sure you have freezer-safe bags and containers when shopping for food. If you want to extend the shelf life of your fresh produce and prepared items, you should consider investing in a refrigerator with various storage areas.
Get yourself a reliable kitchen assistant
Indeed, a food processor doesn't take up a lot of room in the kitchen. It makes short work of chopping, grinding, slicing, blending, and grating. This handy appliance can mix, knead, beat, and whisk.
Try Some Herbs Instead of Salt
Use a herb infusion as a substitute for salt when seasoning food. The delicious taste may be achieved by using herb infusions in cooking. In its purest form, Himalayan sea salt has not been refined or refined by machines. Unlike refined salt, all of the beneficial minerals and electrolytes found in sea salt are preserved.
And there you have it! If you try these suggestions, you may find yourself frequently whipping up delicious meals for yourself and your loved ones in no time.