When we think about garlic bread, we think about Italian restaurants and Italian foods. We think about pizza, pasta, and other times when we are having a feast. This is usually when we are spending time with family, friends, and our other loved ones.
If you are looking to make some great garlic bread at home, there are a few aspects that you would need to know for the best results.
Even while garlic bread is fantastic on its own, there are a few things you can add to it to take it to the next level. The following are some suggestions.
Here is what you need to know about creating fantastic garlic bread.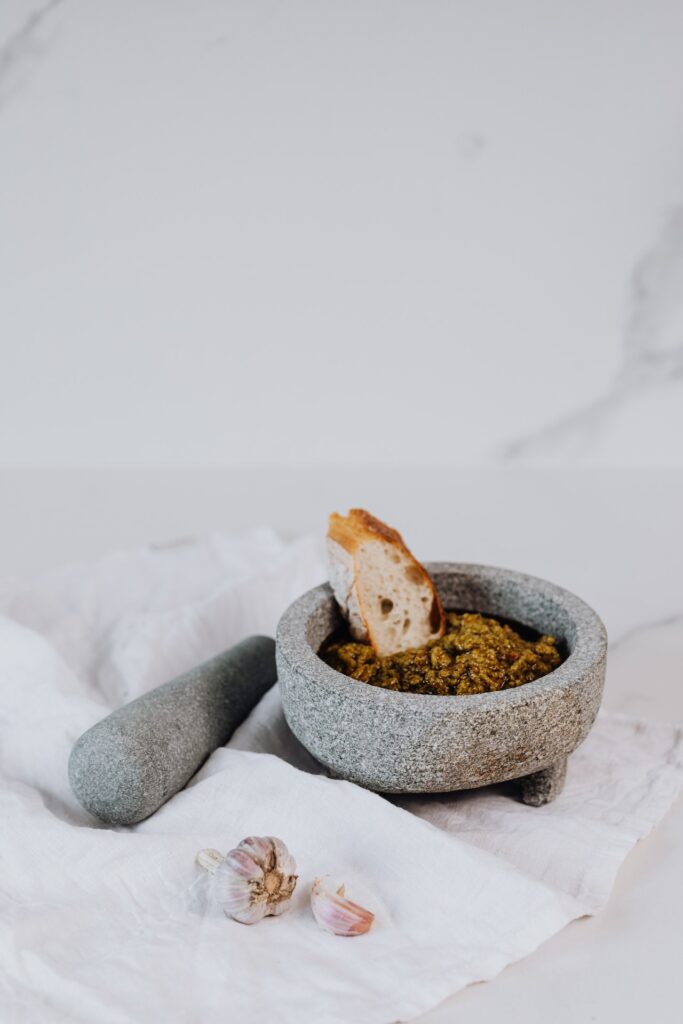 Roasted Garlic Bread
Ingredients:
3 heads garlic

2 tablespoons olive oil

1 (1 pound) loaf of Italian bread

½ cup softened butter

2 tbsp Parmesan (Optional)

1 tbsp. Of finely minced fresh parsley (Optional)
Directions:
Set the temperature to 350 degrees Fahrenheit (175 degrees C).

Cut the tops off garlic heads to reveal the individual cloves. Spread the cut sides of the garlic heads on a baking sheet, then sprinkle the olive oil over the tops.

Put in a preheated oven and bake for 30 minutes or until the garlic is tender.

Arrange a broiler in the oven.

Split the loaf of bread in half lengthwise and set the cut-side halves on a baking sheet.

Rub the garlic cloves between your fingers to loosen the skins, then squeeze the contents into a basin. Butter, Parmesan, and parsley may be added, and the mixture should be stirred until smooth. Spread over the exposed bread edges.

You can have perfectly toasted bread for around 5 minutes under the broiler.
Crusty Garlic Bread
Ingredients:
60g butter, softened

2 garlic cloves, crushed

1 white baguette, baked just halfway (about 150g)
Method:
Place the butter in a basin and stir in the garlic. Spread the butter on a piece of plastic wrap and roll it up to form a log. Wait 10 minutes to serve.

Preheat the oven to 200°C/180°C fan/gas 6. You should cut the baguette into roughly 12 pieces, but you shouldn't cut all the way through; leave the bottom intact so it can keep its shape.

Take the butter out of the plastic wrap and slice it thinly on a cutting board. Spread the butter on both sides of the bread and press together.

If you put the baguette on a baking sheet and wrap it in foil, you may bake it for 5 or 6 minutes and then uncover it to enjoy. Add another 4–5 minutes of cooking time for a crispier result.
Some Tips:
Add some grated Parmesan to the garlic butter for an extra umami kick and a crunchy finish.

Put a lot of shredded mozzarella on top of your garlic bread, and you've got some cheesy garlic bread if that's what you're into.

Make the garlic butter more interesting by adding flavored olive oil. To top it all off, try it with some chili oil or oil flavored with herbs.

Put in extra aromatic fresh herbs. You may add extra flavor to the garlic butter by cutting up some fresh herbs from your garden and putting them in.